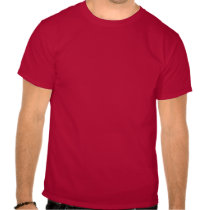 As much as I love my people, as much as I hate seeing negative images of our people, I've got to be honest. I am not 100% vigilant against all of the evil, negative stereotypes that the media puts out about blacks, women, or black women 24/7. I may never be 100% all the time. I doubt anyone is. Or, if they are, I couldn't deal with them. They would be pointing out the bigotry, hatred and lies constantly and my self-diagnosed adult ADD won't allow that.
But I digress.
My point is this. I can admit--neither proudly or ashamedly--that sometimes I am a part of the "problem." I watch Real Housewives of Atlanta. I watched Real Chance of Love (first season; I've gotten worn out on these dating shows). Although I may not watch BET (save when they show reruns of The Game) I will occasionally sit down to watch a Tyler Perry movie.
Know why? Sometimes I just want to be entertained, dammit. I laugh at crazy, stupid people regardless of their race. And yes, I will laugh at
ig'nant
black folks just like I laugh at
ig'nant
white, Asian, Latino, etc. folks. I'm an equal-opportunity asshole. Doesn't being the watch-person for all things racist and wrong get a bit tiresome? I'm not knocking it nor saying it's not important. Thing is, I deal with it daily. I'm well aware that things are not all
kumbayah
between everyone. But sometimes I want to escape; not deal with it when I'm not
dealing with it
.
In my opinion (and remember, this is just Tori D.'s word so it really doesn't count for much) watching a show doesn't reinforce stereotypes. The way you live, the way you act, the way you conduct yourself; these things determine whether you feed into the stereotype.
So although I would like to see more positive images of black women on television,
I strive to be the positive image for those who watch me.
But this is just my
lil
opinion. What are your thoughts on the matter?